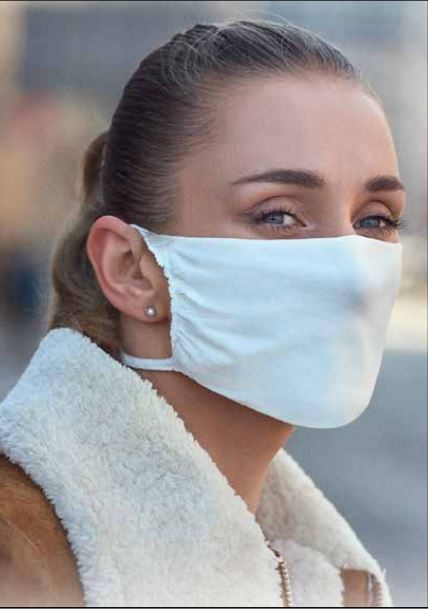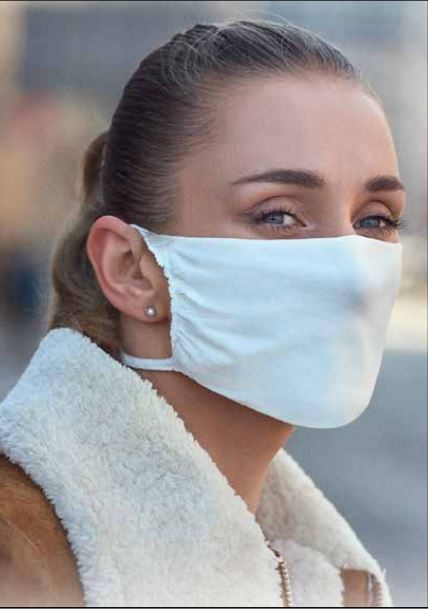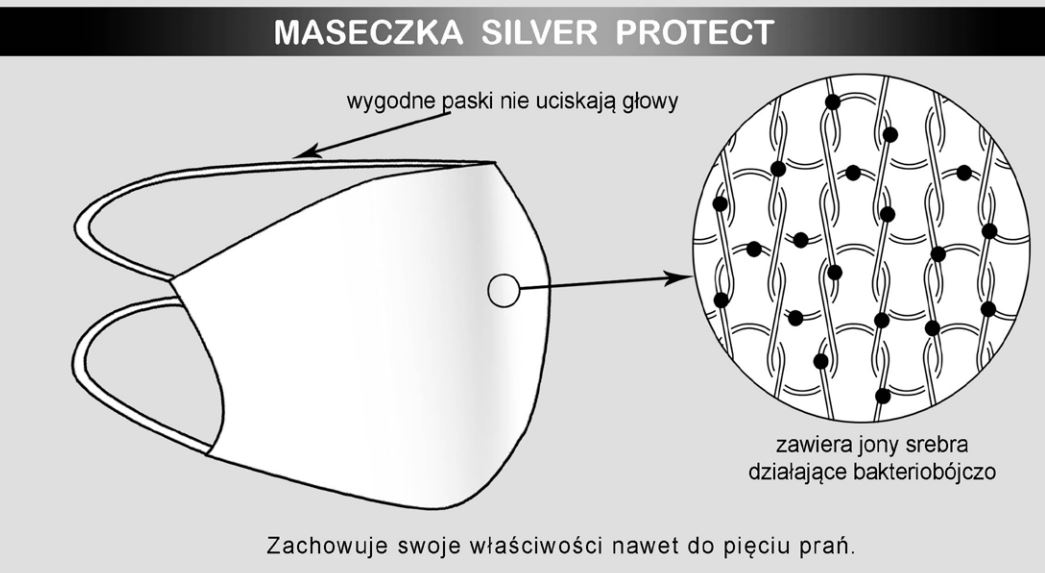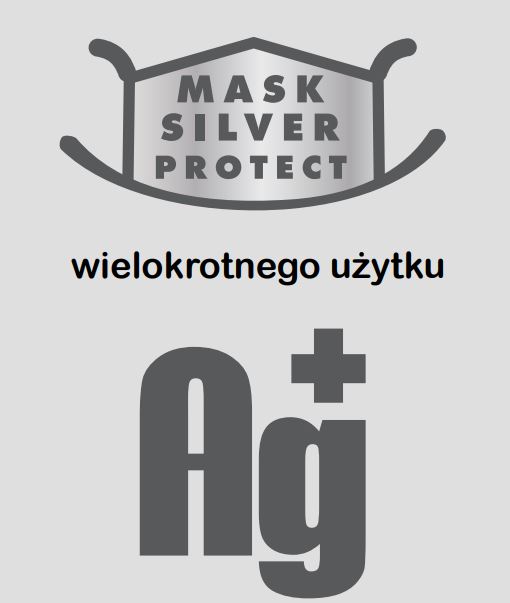 Face mask Protect Silver White
4/3/2020
In the bulk pack he is 10 szt, the shown price is regarding behind 1 itm
The mask is made from the polyamide knitted material multifibrowej single-ply about the basis weight of 210 g/m 2
In upper and of the lower part of the mask there are fibres elastomerowe which are serving as the ribbing
The side part has bookmarks to the purpose of the best fit of the mask to the face.
Rubbers bearing the mask on the face are attached to corners of the mask.
Filtering material - microfiber.
Purpose:
Półmaseczka intended for the protection against atmospheric agents which don't have extreme character (little airborne drops of steam, dust). Additionally he is reducing the possibility of accidental touching regions of the mouth and the nose.
Thanks to applied materials the product very well is adjoining to the surface of the face.
Instructions for use:
Put the mask on the face according to the picture.
Pull the bottom of the mask so that she covers the mouth and the chin. To shorten the bottom rubber through tying the loop to the purpose of the best fit.
After the use take the mask simultaneously keeping the mask a long way from the face and clothes in order to avoid touching potency